Welcome to mrhop.com,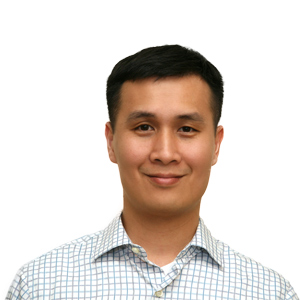 While in college 1998, I started helping my previous employer with her computer related problems. Soon, her network of professionals started requesting my services. I was doing it for free. But one day, a client insisted on paying. From that humble beginning, my small consulting company started. Since then, I've helped many people and small business owners with their technology related needs. I've always had a knack for hardware coupled with strong understanding of software. With 25 years of experience, no challenge is too great.

I believe in personal interaction and relationships. And always strive to interact face to face, listen to my clients, and recommend the most cost effective solution.

For services and inquiries, please use site contact page.

God bless,
Hop Nguyen

&nbsp
---
My Utmost For His Highest By Oswald Chambers
The Place of Exaltation
". . . Jesus took . . . them up on a high mountain apart by themselves . . ." (Mark 9:2).

W

e have all experienced times of exaltation on the mountain, when we have seen things from God's perspective and have wanted to stay there. But God will never allow us to stay there. The true test of our spiritual life is in exhibiting the power to descend from the mountain. If we only have the power to go up, something is wrong. It is a wonderful thing to be on the mountain with God, but a person only gets there so that he may later go down and lift up the demon-possessed people in the valley (see 9:14-18). We are not made for the mountains, for sunrises, or for the other beautiful attractions in life -- those are simply intended to be moments of inspiration. We are made for the valley and the ordinary things of life, and that is where we have to prove our stamina and strength. Yet our spiritual selfishness always wants repeated moments on the mountain. We feel that we could talk and live like perfect angels, if we could only stay on the mountaintop. Those times of exaltation are exceptional and they have their meaning in our life with God, but we must beware to prevent our spiritual selfishness from wanting to make them the only time.

We are inclined to think that everything that happens is to be turned into useful teaching. In actual fact, it is to be turned into something even better than teaching, namely, character. The mountaintop is not meant to teach us anything, it is meant to make us something. There is a terrible trap in always asking, "What's the use of this experience?" We can never measure spiritual matters in that way. The moments on the mountaintop are rare moments, and they are meant for something in God's purpose.

More...