Welcome to mrhop.com,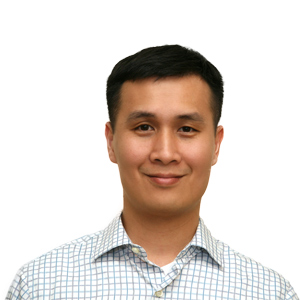 While in college 1998, I started helping my previous employer with her computer related problems. Soon, her network of professionals started requesting my services. I was doing it for free. But one day, a client insisted on paying. From that humble beginning, my small consulting company started. Since then, I've helped many people and small business owners with their technology related needs. I've always had a knack for hardware coupled with strong understanding of software. With 20 years of experience, no challenge is too great.

I believe in personal interaction and relationships. And always strive to interact face to face, listen to my clients, and recommend the most cost effective solution.

For services and inquiries, please use site contact page.

God bless,
Hop Nguyen

&nbsp
---
My Utmost For His Highest By Oswald Chambers
The Nature of Degeneration
"Just as through one man sin entered the world, and death through sin, and thus death spread to all men, because all sinned . . ." (Romans 5:12).

T

he Bible does not say that God punished the human race for one man's sin, but that the nature of sin, namely, my claim to my right to myself, entered into the human race through one man. But it also says that another Man took upon Himself the sin of the human race and put it away -- an infinitely more profound revelation (see Hebrews 9:26). The nature of sin is not immorality and wrongdoing, but the nature of self-realization which leads us to say, "I am my own god." This nature may exhibit itself in proper morality or in improper immorality, but it always has a common basis -- my claim to my right to myself. When our Lord faced either people with all the forces of evil in them, or people who were clean-living, moral, and upright, He paid no attention to the moral degradation of one, nor any attention to the moral attainment of the other. He looked at something we do not see, namely, the nature of man (see John 2:25).

Sin is something I am born with and cannot touch -- only God touches sin through redemption. It is through the Cross of Christ that God redeemed the entire human race from the possibility of damnation through the heredity of sin. God nowhere holds a person responsible for having the heredity of sin, and does not condemn anyone because of it. Condemnation comes when I realize that Jesus Christ came to deliver me from this heredity of sin, and yet I refuse to let Him do so. From that moment I begin to get the seal of damnation. "This is the condemnation [and the critical moment], that the light has come into the world, and men loved darkness rather than light . . . " (John 3:19).

More...