Welcome to mrhop.com,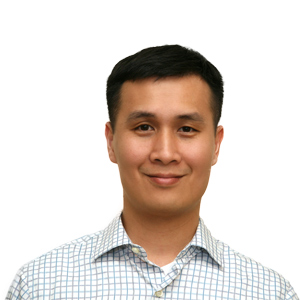 While in college 1998, I started helping my previous employer with her computer related problems. Soon, her network of professionals started requesting my services. I was doing it for free. But one day, a client insisted on paying. From that humble beginning, my small consulting company started. Since then, I've helped many people and small business owners with their technology related needs. I've always had a knack for hardware coupled with strong understanding of software. With 25 years of experience, no challenge is too great.

I believe in personal interaction and relationships. And always strive to interact face to face, listen to my clients, and recommend the most cost effective solution.

For services and inquiries, please use site contact page.

God bless,
Hop Nguyen

&nbsp
---
My Utmost For His Highest By Oswald Chambers
The Secret of Spiritual Consistency
"God forbid that I should boast except in the cross of our Lord Jesus Christ . . ." (Galatians 6:14).

W

hen a person is newly born again, he seems inconsistent due to his unrelated emotions and the state of the external things or circumstances in his life. The apostle Paul had a strong and steady underlying consistency in his life. Consequently, he could let his external life change without internal distress because he was rooted and grounded in God. Most of us are not consistent spiritually because we are more concerned about being consistent externally. In the external expression of things, Paul lived in the basement, while his critics lived on the upper level. And these two levels do not begin to touch each other. But Paul's consistency was down deep in the fundamentals. The great basis of his consistency was the agony of God in the redemption of the world, namely, the Cross of Christ.

State your beliefs to yourself again. Get back to the foundation of the Cross of Christ, doing away with any belief not based on it. In secular history the Cross is an infinitesimally small thing, but from the biblical perspective it is of more importance than all the empires of the world. If we get away from dwelling on the tragedy of God on the Cross in our preaching, our preaching produces nothing. It will not transmit the energy of God to man; it may be interesting, but it will have no power. However, when we preach the Cross, the energy of God is released. ". . . it pleased God through the foolishness of the message preached to save those who believe. . . . we preach Christ crucified . . ." (1 Corinthians 1:21, 23).

More...