Welcome to mrhop.com,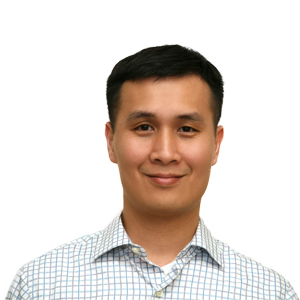 While in college 1998, I started helping my previous employer with her computer related problems. Soon, her network of professionals started requesting my services. I was doing it for free. But one day, a client insisted on paying. From that humble beginning, my small consulting company started. Since then, I've helped many people and small business owners with their technology related needs. I've always had a knack for hardware coupled with strong understanding of software. With 20 years of experience, no challenge is too great.

I believe in personal interaction and relationships. And always strive to interact face to face, listen to my clients, and recommend the most cost effective solution.

For services and inquiries, please use site contact page.

God bless,
Hop Nguyen

&nbsp
---
My Utmost For His Highest By Oswald Chambers
The Concept of Divine Control
". . . how much more will your Father who is in heaven give good things to those who ask Him!" (Matthew 7:11).

J

esus is laying down the rules of conduct in this passage for those people who have His Spirit. He urges us to keep our minds filled with the concept of God's control over everything, which means that a disciple must maintain an attitude of perfect trust and an eagerness to ask and to seek.

Fill your mind with the thought that God is there. And once your mind is truly filled with that thought, when you experience difficulties it will be as easy as breathing for you to remember, "My heavenly Father knows all about this!" This will be no effort at all, but will be a natural thing for you when difficulties and uncertainties arise. Before you formed this concept of divine control so powerfully in your mind, you used to go from person to person seeking help, but now you go to God about it. Jesus is laying down the rules of conduct for those people who have His Spirit, and it works on the following principle: God is my Father, He loves me, and I will never think of anything that He will forget, so why should I worry?

Jesus said there are times when God cannot lift the darkness from you, but you should trust Him. At times God will appear like an unkind friend, but He is not; He will appear like an unnatural father, but He is not; He will appear like an unjust judge, but He is not. Keep the thought that the mind of God is behind all things strong and growing. Not even the smallest detail of life happens unless God's will is behind it. Therefore, you can rest in perfect confidence in Him. Prayer is not only asking, but is an attitude of the mind which produces the atmosphere in which asking is perfectly natural. "Ask, and it will be given to you . . ." (7:7).

More...