Welcome to mrhop.com,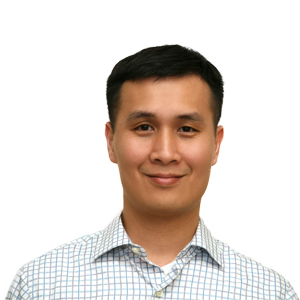 While in college 1998, I started helping my previous employer with her computer related problems. Soon, her network of professionals started requesting my services. I was doing it for free. But one day, a client insisted on paying. From that humble beginning, my small consulting company started. Since then, I've helped many people and small business owners with their technology related needs. I've always had a knack for hardware coupled with strong understanding of software. With 25 years of experience, no challenge is too great.

I believe in personal interaction and relationships. And always strive to interact face to face, listen to my clients, and recommend the most cost effective solution.

For services and inquiries, please use site contact page.

God bless,
Hop Nguyen

&nbsp
---
My Utmost For His Highest By Oswald Chambers
Put God First
"Jesus did not commit Himself to them . . .for He knew what was in man" (John 2:24-25). Put Trust in God First. Our Lord never put His trust in any person. Yet He was never suspicious, never bitter, and never lost hope for anyone, because He put His trust in God first. He trusted absolutely in what God's grace could do for others. If I put my trust in human beings first, the end result will be my despair and hopelessness toward everyone. I will become bitter because I have insisted that people be what no person can ever be -- absolutely perfect and right. Never trust anything in yourself or in anyone else, except the grace of God.

Put God's Will First. "Behold, I have come to do Your will, O God" (Hebrews 10:9).

A person's obedience is to what he sees to be a need -- our Lord's obedience was to the will of His Father. The rallying cry today is, "We must get to work! The heathen are dying without God. We must go and tell them about Him." But we must first make sure that God's "needs" and His will in us personally are being met. Jesus said, ". . . tarry . . . until you are endued with power from on high" (Luke 24:49). The purpose of our Christian training is to get us into the right relationship to the "needs" of God and His will. Once God's "needs" in us have been met, He will open the way for us to accomplish His will, meeting His "needs" elsewhere.

Put God's Son First. "Whoever receives one little child like this in My name receives Me" (Matthew 18:5).

God came as a baby, giving and entrusting Himself to me. He expects my personal life to be a "Bethlehem." Am I allowing my natural life to be slowly transformed by the indwelling life of the Son of God? God's ultimate purpose is that His Son might be exhibited in me.

More...