Welcome to mrhop.com,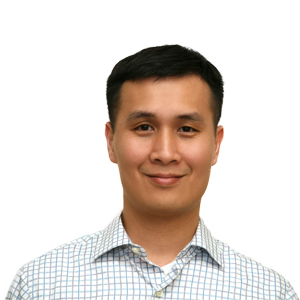 While in college 1998, I started helping my previous employer with her computer related problems. Soon, her network of professionals started requesting my services. I was doing it for free. But one day, a client insisted on paying. From that humble beginning, my small consulting company started. Since then, I've helped many people and small business owners with their technology related needs. I've always had a knack for hardware coupled with strong understanding of software. With 20 years of experience, no challenge is too great.

I believe in personal interaction and relationships. And always strive to interact face to face, listen to my clients, and recommend the most cost effective solution.

For services and inquiries, please use site contact page.

God bless,
Hop Nguyen

&nbsp
---
My Utmost For His Highest By Oswald Chambers
The Light That Never Fails
"We all, with unveiled face, beholding . . . the glory of the Lord . . ." (2 Corinthians 3:18).

A

servant of God must stand so very much alone that he never realizes he is alone. In the early stages of the Christian life, disappointments will come -- people who used to be lights will flicker out, and those who used to stand with us will turn away. We have to get so used to it that we will not even realize we are standing alone. Paul said, ". . . no one stood with me, but all forsook me . . . . But the Lord stood with me and strengthened me . . ." (2 Timothy 4:16-17). We must build our faith not on fading lights but on the Light that never fails. When "important" individuals go away we are sad, until we see that they are meant to go, so that only one thing is left for us to do -- to look into the face of God for ourselves.

Allow nothing to keep you from looking with strong determination into the face of God regarding yourself and your doctrine. And every time you preach make sure you look God in the face about the message first, then the glory will remain through all of it. A Christian servant is one who perpetually looks into the face of God and then goes forth to talk to others. The ministry of Christ is characterized by an abiding glory of which the servant is totally unaware -- ". . . Moses did not know that the skin of his face shone while he talked with Him" (Exodus 34:29).

We are never called on to display our doubts openly or to express the hidden joys and delights of our life with God. The secret of the servant's life is that he stays in tune with God all the time.

More...