Welcome to mrhop.com,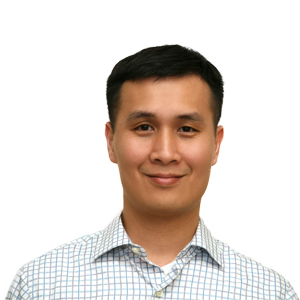 While in college 1998, I started helping my previous employer with her computer related problems. Soon, her network of professionals started requesting my services. I was doing it for free. But one day, a client insisted on paying. From that humble beginning, my small consulting company started. Since then, I've helped many people and small business owners with their technology related needs. I've always had a knack for hardware coupled with strong understanding of software. With 20 years of experience, no challenge is too great.

I believe in personal interaction and relationships. And always strive to interact face to face, listen to my clients, and recommend the most cost effective solution.

For services and inquiries, please use site contact page.

God bless,
Hop Nguyen

&nbsp
---
My Utmost For His Highest By Oswald Chambers
What Do You Want The Lord to Do for You?
" 'What do you want Me to do for you?' He said, 'Lord, that I may receive my sight' " (Luke 18:41).

I

s there something in your life that not only disturbs you, but makes you a disturbance to others? If so, it is always something you cannot handle yourself. "Then those who went before warned him that he should be quiet; but he cried out all the more . . ." (18:39). Be persistent with your disturbance until you get face to face with the Lord Himself. Don't deify common sense. To sit calmly by, instead of creating a disturbance, serves only to deify our common sense. When Jesus asks what we want Him to do for us about the incredible problem that is confronting us, remember that He doesn't work in commonsense ways, but only in supernatural ways.

Look at how we limit the Lord by only remembering what we have allowed Him to do for us in the past. We say, "I always failed there, and I always will." Consequently, we don't ask for what we want. Instead, we think, "It is ridiculous to ask God to do this." If it is an impossibility, it is the very thing for which we have to ask. If it is not an impossible thing, it is not a real disturbance. And God will do what is absolutely impossible.

This man received his sight. But the most impossible thing for you is to be so closely identified with the Lord that there is literally nothing of your old life remaining. God will do it if you will ask Him. But you have to come to the point of believing Him to be almighty. We find faith by not only believing what Jesus says, but, even more, by trusting Jesus Himself. If we only look at what He says, we will never believe. Once we see Jesus, the impossible things He does in our lives become as natural as breathing. The agony we suffer is only the result of the deliberate shallowness of our own heart. We won't believe; we won't let go by severing the line that secures the boat to the shore -- we prefer to worry.

More...