Welcome to mrhop.com,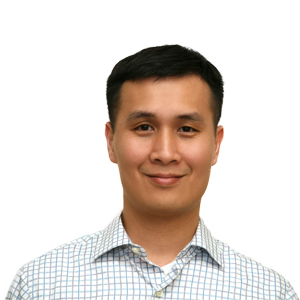 While in college 1998, I started helping my previous employer with her computer related problems. Soon, her network of professionals started requesting my services. I was doing it for free. But one day, a client insisted on paying. From that humble beginning, my small consulting company started. Since then, I've helped many people and small business owners with their technology related needs. I've always had a knack for hardware coupled with strong understanding of software. With 20 years of experience, no challenge is too great.

I believe in personal interaction and relationships. And always strive to interact face to face, listen to my clients, and recommend the most cost effective solution.

For services and inquiries, please use site contact page.

God bless,
Hop Nguyen

&nbsp
---
My Utmost For His Highest By Oswald Chambers
"By the Grace of God I Am What I Am"
"By the grace of God I am what I am, and His grace toward me was not in vain . . ." (1 Corinthians 15:10).

T

he way we continually talk about our own inabilities is an insult to our Creator. To complain over our incompetence is to accuse God falsely of having overlooked us. Get into the habit of examining from God's perspective those things that sound so humble to men. You will be amazed at how unbelievably inappropriate and disrespectful they are to Him. We say things such as, "Oh, I shouldn't claim to be sanctified; I'm not a saint." But to say that before God means, "No, Lord, it is impossible for You to save and sanctify me; there are opportunities I have not had and so many imperfections in my brain and body; no, Lord, it isn't possible." That may sound wonderfully humble to others, but before God it is an attitude of defiance.

Conversely, the things that sound humble before God may sound exactly the opposite to people. To say, "Thank God, I know I am saved and sanctified," is in God's eyes the purest expression of humility. It means you have so completely surrendered yourself to God that you know He is true. Never worry about whether what you say sounds humble before others or not. But always be humble before God, and allow Him to be your all in all.

There is only one relationship that really matters, and that is your personal relationship to your personal Redeemer and Lord. If you maintain that at all costs, letting everything else go, God will fulfill His purpose through your life. One individual life may be of priceless value to God's purposes, and yours may be that life.

More...