Welcome to mrhop.com,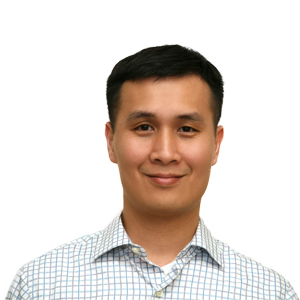 While in college 1998, I started helping my previous employer with her computer related problems. Soon, her network of professionals started requesting my services. I was doing it for free. But one day, a client insisted on paying. From that humble beginning, my small consulting company started. Since then, I've helped many people and small business owners with their technology related needs. I've always had a knack for hardware coupled with strong understanding of software. With 20 years of experience, no challenge is too great.

I believe in personal interaction and relationships. And always strive to interact face to face, listen to my clients, and recommend the most cost effective solution.

For services and inquiries, please use site contact page.

God bless,
Hop Nguyen

&nbsp
---
My Utmost For His Highest By Oswald Chambers
His Nature and Our Motives
". . . unless your righteousness exceeds the righteousness of the scribes and Pharisees, you will by no means enter the kingdom of heaven" (Matthew 5:20).

T

he characteristic of a disciple is not that he does good things, but that he is good in his motives, having been made good by the supernatural grace of God. The only thing that exceeds right-doing is right-being. Jesus Christ came to place within anyone who would let Him a new heredity that would have a righteousness exceeding that of the scribes and Pharisees. Jesus is saying, "If you are My disciple, you must be right not only in your actions, but also in your motives, your aspirations, and in the deep recesses of the thoughts of your mind." Your motives must be so pure that God Almighty can see nothing to rebuke. Who can stand in the eternal light of God and have nothing for Him to rebuke? Only the Son of God, and Jesus Christ claims that through His redemption He can place within anyone His own nature and make that person as pure and as simple as a child. The purity that God demands is impossible unless I can be remade within, and that is exactly what Jesus has undertaken to do through His redemption.

No one can make himself pure by obeying laws. Jesus Christ does not give us rules and regulations -- He gives us His teachings which are truths that can only be interpreted by His nature which He places within us. The great wonder of Jesus Christ's salvation is that He changes our heredity. He does not change human nature -- He changes its source, and thereby its motives as well.

More...