Welcome to mrhop.com,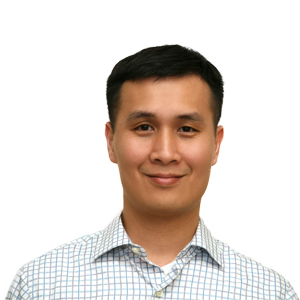 While in college 1998, I started helping my previous employer with her computer related problems. Soon, her network of professionals started requesting my services. I was doing it for free. But one day, a client insisted on paying. From that humble beginning, my small consulting company started. Since then, I've helped many people and small business owners with their technology related needs. I've always had a knack for hardware coupled with strong understanding of software. With 20 years of experience, no challenge is too great.

I believe in personal interaction and relationships. And always strive to interact face to face, listen to my clients, and recommend the most cost effective solution.

For services and inquiries, please use site contact page.

God bless,
Hop Nguyen

&nbsp
---
My Utmost For His Highest By Oswald Chambers
Transformed by Beholding
"We all, with unveiled face, beholding as in a mirror the glory of the Lord, are being transformed into the same image . . ." (2 Corinthians 3:18).

T

he greatest characteristic a Christian can exhibit is this completely unveiled openness before God, which allows that person's life to become a mirror for others. When the Spirit fills us, we are transformed, and by beholding God we become mirrors. You can always tell when someone has been beholding the glory of the Lord, because your inner spirit senses that he mirrors the Lord's own character. Beware of anything that would spot or tarnish that mirror in you. It is almost always something good that will stain it -- something good, but not what is best.

The most important rule for us is to concentrate on keeping our lives open to God. Let everything else including work, clothes, and food be set aside. The busyness of things obscures our concentration on God. We must maintain a position of beholding Him, keeping our lives completely spiritual through and through. Let other things come and go as they will; let other people criticize us as they will; but never allow anything to obscure the life that "is hidden with Christ in God" (Colossians 3:3). Never let a hurried lifestyle disturb the relationship of abiding in Him. This is an easy thing to allow, but we must guard against it. The most difficult lesson of the Christian life is learning how to continue "beholding as in a mirror the glory of the Lord . . . ."

More...