Welcome to mrhop.com,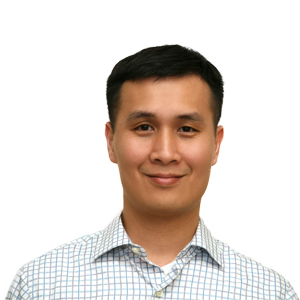 While in college 1998, I started helping my previous employer with her computer related problems. Soon, her network of professionals started requesting my services. I was doing it for free. But one day, a client insisted on paying. From that humble beginning, my small consulting company started. Since then, I've helped many people and small business owners with their technology related needs. I've always had a knack for hardware coupled with strong understanding of software. With 20 years of experience, no challenge is too great.

I believe in personal interaction and relationships. And always strive to interact face to face, listen to my clients, and recommend the most cost effective solution.

For services and inquiries, please use site contact page.

God bless,
Hop Nguyen

&nbsp
---
My Utmost For His Highest By Oswald Chambers
Suffering Afflictions and Going the Second Mile
"I tell you not to resist an evil person. But whoever slaps you on your right cheek, turn the other to him also" (Matthew 5:39).

T

his verse reveals the humiliation of being a Christian. In the natural realm, if a person does not hit back, it is because he is a coward. But in the spiritual realm, it is the very evidence of the Son of God in him if he does not hit back. When you are insulted, you must not only not resent it, but you must make it an opportunity to exhibit the Son of God in your life. And you cannot imitate the nature of Jesus -- it is either in you or it is not. A personal insult becomes an opportunity for a saint to reveal the incredible sweetness of the Lord Jesus.

The teaching of the Sermon on the Mount is not, "Do your duty," but is, in effect, "Do what is not your duty." It is not your duty to go the second mile, or to turn the other cheek, but Jesus said that if we are His disciples, we will always do these things. We will not say, "Oh well, I just can't do any more, and I've been so misrepresented and misunderstood." Every time I insist on having my own rights, I hurt the Son of God, while in fact I can prevent Jesus from being hurt if I will take the blow myself. That is the real meaning of filling "up in my flesh what is lacking in the afflictions of Christ . . ." (Colossians 1:24). A disciple realizes that it is his Lord's honor that is at stake in his life, not his own honor.

Never look for righteousness in the other person, but never cease to be righteous yourself. We are always looking for justice, yet the essence of the teaching of the Sermon on the Mount is -- Never look for justice, but never cease to give it.

More...