Welcome to mrhop.com,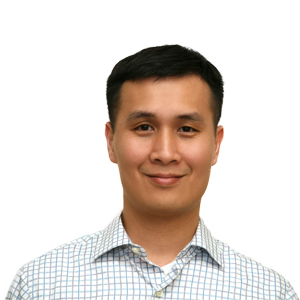 While in college 1998, I started helping my previous employer with her computer related problems. Soon, her network of professionals started requesting my services. I was doing it for free. But one day, a client insisted on paying. From that humble beginning, my small consulting company started. Since then, I've helped many people and small business owners with their technology related needs. I've always had a knack for hardware coupled with strong understanding of software. With 20 years of experience, no challenge is too great.

I believe in personal interaction and relationships. And always strive to interact face to face, listen to my clients, and recommend the most cost effective solution.

For services and inquiries, please use site contact page.

God bless,
Hop Nguyen

&nbsp
---
My Utmost For His Highest By Oswald Chambers
Redemption -- Creating the Need it Satisfies
"The natural man does not receive the things of the Spirit of God, for they are foolishness to him . . ." (1 Corinthians 2:14).

T

he gospel of God creates the sense of need for the gospel. Is the gospel hidden to those who are servants already? No, Paul said, "But even if our gospel is veiled, it is veiled to those who are perishing, whose minds the god of this age has blinded, who do not believe . . ." (2 Corinthians 4:3-4). The majority of people think of themselves as being completely moral, and have no sense of need for the gospel. It is God who creates this sense of need in a human being, but that person remains totally unaware of his need until God makes Himself evident. Jesus said, "Ask, and it will be given to you . . ." (Matthew 7:7). But God cannot give until a man asks. It is not that He wants to withhold something from us, but that is the plan He has established for the way of redemption. Through our asking, God puts His process in motion, creating something in us that was nonexistent until we asked. The inner reality of redemption is that it creates all the time. And as redemption creates the life of God in us, it also creates the things which belong to that life. The only thing that can possibly satisfy the need is what created the need. This is the meaning of redemption -- it creates and it satisfies.

Jesus said, "And I, if I am lifted up from the earth, will draw all peoples to Myself" (John 12:32). When we preach our own experiences, people may be interested, but it awakens no real sense of need. But once Jesus Christ is "lifted up," the Spirit of God creates an awareness of the need for Him. The creative power of the redemption of God works in the souls of men only through the preaching of the gospel. It is never the sharing of personal experiences that saves people, but the truth of redemption. "The words that I speak to you are spirit, and they are life" (John 6:63).

More...