Welcome to mrhop.com,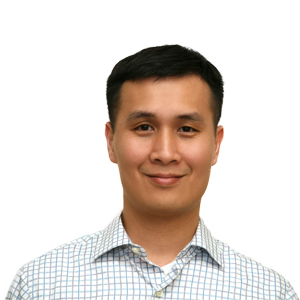 While in college 1998, I started helping my previous employer with her computer related problems. Soon, her network of professionals started requesting my services. I was doing it for free. But one day, a client insisted on paying. From that humble beginning, my small consulting company started. Since then, I've helped many people and small business owners with their technology related needs. I've always had a knack for hardware coupled with strong understanding of software. With 20 years of experience, no challenge is too great.

I believe in personal interaction and relationships. And always strive to interact face to face, listen to my clients, and recommend the most cost effective solution.

For services and inquiries, please use site contact page.

God bless,
Hop Nguyen

&nbsp
---
My Utmost For His Highest By Oswald Chambers
Our Careful Unbelief
". . . do not worry about your life, what you will eat or what you will drink; nor about your body, what you will put on" (Matthew 6:25).

J

esus summed up commonsense carefulness in the life of a disciple as unbelief. If we have received the Spirit of God, He will squeeze right through our lives, as if to ask, "Now where do I come into this relationship, this vacation you have planned, or these new books you want to read?" And He always presses the point until we learn to make Him our first consideration. Whenever we put other things first, there is confusion.

". . . do not worry about your life . . . ." Don't take the pressure of your provision upon yourself. It is not only wrong to worry, it is unbelief; worrying means we do not believe that God can look after the practical details of our lives, and it is never anything but those details that worry us. Have you ever noticed what Jesus said would choke the Word He puts in us? Is it the devil? No -- "the cares of this world" (Matthew 13:22). It is always our little worries. We say, "I will not trust when I cannot see" -- and that is where unbelief begins. The only cure for unbelief is obedience to the Spirit.

The greatest word of Jesus to His disciples is abandon.

More...